Joan's House Fundraising Page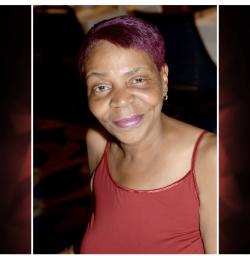 This is my Beautiful Mother. She lost her battle to Lung Cancer on Janurary 5, 2019. My mom was the life of the family, she would bighting up anyone life with her smile, laugh and the way she treated others. Noone was a stranger to my mom she loved everyone, she even had some many people calling her momma Joan when she only birth 4 of us. My siblings and I did not have time to understand what we was facing, it happen so quickly, it went from it's no stage till it's stage 4 and we don't have much longer, all of that within 3 months time. Nobody really care about Lung Cancer until it happens to their family and still they do nothing about it, I was once that person. Lung Cancer is more aggrestive then any other cancers, but not many have the knowledge to know how aggrestive lung cancer is. Lung Cancer kills more women then it does with women with Brest Cancer. So I'm asking for help to rise money to focus on such an aggrestive cancer, Lung Cancer.
ABOUT A Life Remembered: In Tribute
We honor those we've lost to lung cancer by raising funds for lung cancer research. It is through innovative and groundbreaking research that we can dramatically improve the survivorship of lung cancer patients. Because life should take your breath away. Not lung cancer.
"When someone you love becomes a memory, the memory becomes a treasure." - Unknown
---
Proceeds from these tributes will be used to support LCFA's mission
LCFA's mission is the improvement in survivorship of lung cancer patients through the funding of transformative science. While raising funds to support lung cancer research, LCFA will raise the public's awareness and serve as a resource for patients or anyone seeking answers, hope, and access to updated treatment information, scientific investigation, and clinical trials.
Lung Cancer Foundation of America is a 501(c)(3) nonprofit corporation. Your donation is tax-deductible to the full extent of the law.
---
Need help getting started? Check out how to create a page or see our FAQs.
Supporters
Name
Date
Amount
Comments
Total
$0.00
Report Abuse
Edit My Page